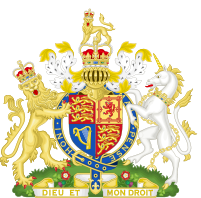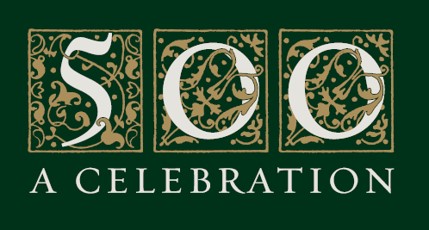 The 500th Anniversary of the Chapel of St Peter ad Vincula
The Chapel Royal of St Peter ad Vincula celebrated its 500th anniversary in 2020. There was a chapel on this site before the Norman conquest, repaired by Henry III from the year 1420 onwards. In 1286 Henry's son Edward I had the old chapel demolished and built a new one which survived until it was largely destroyed by fire in 1512. In 1519 work began under Henry VIII on the Tudor chapel which we see today, where the first service is believed to have taken place on 01 August 1520. 2020 was thus a special year for HM Tower of London but, particularly, for the community that supports the Chapel Royal - a Chapel that represents the spiritual heart of the Tower and the community that live and work here.
A remarkable series of events was put together to celebrate this important anniversary, ranging from lectures on the Chapel's history to special commemorative services and readings, musical concerts and even a flower festival. Unsurprisingly, the programme is dominated by music and a recurring theme of the year was a new hymn written especially by Lord Williams of Oystermouth and set to music by our own Master of Music, Colm Carey.
Sadly, most of the events had to be cancelled because of the Coronavirus outbreak but, for the record, you can see below what was planned.
Summary:
8 January, 11am
Recording of Morning Worship for BBC Radio 4
4 February, 7pm
Bishop Richard Chartres's Lecture - The Chapel Royal and the Reformation. You can read the full text of Bishop Richard's lecture by following the link to the right.
11 February, 7pm
Tracy Borman Lecture - Henry VIII and the Men Who Made Him
18 February, 7pm
Alison Weir Lecture - The Lady in the Tower: The Fall of Anne Boleyn
29 March, 11am cancelled because of the Coronavirus pandemic
Choir of the Chapels Royal, HM Tower of London - the St John Passion of Johann Sebastian Bach
10 April, 7pm
St Mark's Gospel read by David Suchet cancelled because of the Coronavirus pandemic
19 May, 7pm
Christian Wilson (Organ) and Tom Poulson (Trumpet) cancelled because of the Coronavirus pandemic
2 June, 7pm
Choir of the Chapels Royal, HM Tower of London - Music and Pageantry cancelled because of the Coronavirus pandemic
10-13 June, all day cancelled because of the Coronavirus pandemic
Flower Festival
7 July, 7pm
Alfred Hawkins Lecture: The Evolution of the Chapel of Saint Peter ad Vincula cancelled because of the Coronavirus pandemic
22 July, 6.30pm
Patronal Festival cancelled because of the Coronavirus pandemic
8 September, 7pm
Zoë Brookshaw and Eligio Luis Quinteiro: Trials and Tribulations cancelled because of the Coronavirus pandemic
30 September and 1 October, 7pm
Mary's Hand cancelled because of the Coronavirus pandemic
17 November, 7pm
Choir of the Chapels Royal, HM Tower of London – A Baroque Bonanza cancelled because of the Coronavirus pandemic