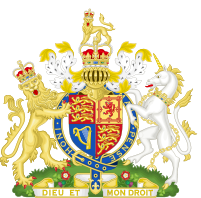 Ethiopian Silversmith visits the Chapel of St Peter ad Vincula
Elsewhere on this website (here), you will find the following note on the Chapel of St Peter ad Vincula:
"The cross behind the altar was given in memory of those killed in Abyssinia and Eritrea in the 1939-45 World War. The silver came from the Queen of Sheba mines in Ethiopia and it was fashioned by the silversmith of Emperor Haile Selassie."
On Sunday 09 December 2018 we were privileged to receive a visit from the Ethiopian silversmith who made the cross - Amanuel Berhe. He made the cross in the late 1960s in Addis Ababa, Ethiopia, using the lost wax process and the silver was obtained by melting Maria Theresa coins. The Artist who designed it is Afewerk Tekle (1932 – 2012) and the owner of the silver shop was Teklu Desta (whose initials TD appear on the cross) Teklu Desta is the uncle of Amanuel Berhe's wife and his shop is still to be found in Addis Ababa. It was a delight to welcome Mr Berhe, his wife and two sons to the Chapel. The photograph below shows them with The Chaplain Canon Roger Hall and Yeoman Warder Matt Pryme.