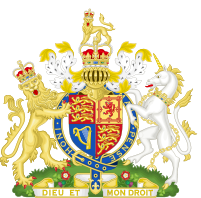 Patronal Festival 2017
Our preacher at Evensong for our Patronal Festival on Wecdnesday 26 July 2017 was the Reverend Kevin Morris, Vicar of St Michael and All Angels, Bedford Park. The text of his sermon is given below.
Tower of London
St Peter ad Vincula Choral Evensong 26th July 2017
It is a pleasure and a privilege to be with you in this ancient and beautiful church, 'the parish church of the Tower', as you celebrate your patronal festival, the feast day of St Peter ad Vincula, ('Peter in chains').

Sermons used always to begin with a text, many of which the congregation learnt off by heart in the days when ordinary Anglican congregations seemed to be remarkably more biblically literate than we are today.

I remember an old parish priest telling me he had been invited to lunch with a lady of the parish, but when he turned up there was no reply. She had clearly forgotten, so he went into the garden and knocked at the back door; still no answer, but he felt sure he had seen someone inside. So, he left his visiting card, with the reference: Revelation 3:20 ("Behold I stand at the door and knock, if anyone hears my voice and opens the door I will come in and eat with them"). Sometime later he received the message: Genesis 3:10 ("I heard the sound of thee in the garden and I was afraid because I was naked and hid myself "). She'd been having a bath and lost track of time.

In the 19th century there is the story of the appointment of Sir David Barr as Resident to the court at Hyderabad in India. In those days such appointments in the Indian Civil service were made by the Viceroy, Lord Curzon, who was looking to fill that position. Sir David Barr, a man who was as bald as he was talented, decided to remind the Viceroy of his existence before the appointment was made. He telegraphed Curzon, Psalm 132 verse 1: 'Lord Remember David; Curzon replied with Psalm 75 verse 6, ' For promotion cometh neither from the East, nor from the West nor from the south.' David Barr took comfort in this, as Curzon was in the hill station of Simla which was in the north,' and telegraphed back: Psalm 121 verse 1 ' I will lift up mine eyes unto the hills, from whence cometh my help.' By this time, Barr had done enough and Curzon rounded off the exchange with 2 Kings 2, verse 23, 'Go up then, thou bald head.'

There is a series point to these stories in a way. They show us how the Scriptures can speak to our own situation, but also how scriptures can be bent to our own advantage, to our own ambition. In a world where there is so much religious extremism and violence, much of which is based on a particular reading of a particular religious text, for many the answer is secularism and atheism, which they see as eliminating so-called ' religious' violence and warfare. But this clearly does not work, as there is as much violence and warfare in atheistic secular regimes too. We need a greater religious literacy, if anything. As the Croatian theologian Miroslav Volf has written, 'The answer to religious violence is not less religion, but, in a carefully qualified sense, more religion… in the sense of a stronger and more intelligent commitment to faith as faith.' We might start each of us, by immersing ourselves in our own religious text, the Bible, a little more.

Not so long ago, I visited John Wesley's house, just north of the Barbican, and one of the things I learnt about that great 18th century Methodist preacher was that he had a specially built exercise chair. And during the winter months when he couldn't so easily travel the country preaching, he would throw himself on to this contraption and fling himself about in it, in order to keep himself fit. It is a good reminder of the physical, spiritual and emotional exertion and stamina that is needed in the Christian life. We need to build ourselves up, and put ourselves out, and that is hard work and needs training, preparation and discipline.
His brother Charles Wesley, the great hymn writer, would arrive at the house, leap off his horse and call for pen and paper to write out his latest stanzas, which he had composed in his head while riding. I imagine this happening as he penned the text I have chosen for this evening, which I have taken from one of his hymns:
"My chains fell off, my heart was free, I rose, went forth and followed thee."

The hymn is of course 'And can it be?' and is a personal reflection on the story of St Peter in Chains as written in the Book of Acts, chapter 11, where we hear of the imprisoned Peter's miraculous escape: 'And the chains fell off Peter's hands…and he went out and followed him.'
Or in Charles Wesley's version: "My chains fell off, my heart was free, I rose, went forth and followed thee."

What intrigues me about his reflection on the story of Peter in chains in this hymn is how it begins: ' And can it be that I should gain an interest in the Saviour's blood?' Charles Wesley begins by asking a rather fundamental question: ' Why should I be interested in Jesus Christ?'
This is a question people are asking all the time today, and it is one of the big questions in the Gospel of St John, where some Greeks come up to the disciples and they ask: 'What is the point of Jesus?'

The disciples may have been as perplexed as we are by the question, but at least they had the advantage of being able to speak to Jesus Himself about it. And Jesus takes the enquiry very seriously. He doesn't think they are looking for a celebrity in the crowd, or just out to gain a bit of information, the latest gossip, or the new spiritual fad. He takes the question at depth and says, 'I tell you the solemn truth, unless a kernel of wheat falls into the ground and dies, it remains by itself alone. But if it dies, it produces much grain… If anyone wants to serve me, he must follow me, and where I am, my servant will be too…' (12:24-26).

Basically, He is saying to them ' Look what happens to me next, how I will die on a cross and rise again.' When Jesus is lifted up for all to see – visible to the whole world in his brokenness and suffering, the public display of God's reckless compassion for the world – then you will get the point, then you will see what it is all about. This is a story that opens doors for every human being everywhere, a story of God's love, compassion, reconciliation and forgiveness in the midst of suffering, pain and brokenness. This is the story of a new way of being human, of another way of living life.

What is the point of Jesus? What is His meaning? Love is his meaning! As we see in His life, death and Resurrection, here is one who gives his life so that others may live.
''Amazing Love! how can it be, that Thou my God shouldst die for me?'
And this is where Charles Wesley's hymnic reflection on the story of Peter in chains is so significant. Peter is in prison because he has seized the point of Jesus and it has transformed his life. This is a story that involves all of us. Charles Wesley immerses himself into the story: "My chains fell off, my heart was free, I rose, went forth and followed thee."
There in the reality of life, in the midst of suffering and pain, there is God leading us into new life, but we are hampered, held back, encumbered from this new way of being human –enchained and need to be set free.

The contemporary hymn writer Brian Wren wrote these words in a hymn:
We come with self inflicted pains
Of broken trust and chosen wrong,
Half free, half bound by inner chains,
By social forces swept along,
By powers and systems close confined,
Yet seeking hope for human kind.

There is always a risk of locking up the drama and sacrifice of the Gospel into the historical person of Jesus and not realising that His life, death and Resurrection is a pattern that needs to be happening in us too. We are His body, the ones who make him seen, who convey His meaning, the point of Him, to the world. We can't do this just by talking about Him – we've got to do it by seeing our own lives in the light of who He is and what He means for us and for our world.

We have a new person working in our parish office who doesn't really know very much about Christianity or the Church, and she is working alongside someone who is very much involved in her own church, where she is the Church warden, a person of deep faith. They are both very protective of the Vicar, I am glad to say, a real case of 'No one gets to the Father but through me!'

'The new girl keeps asking questions', says the Christian, 'about why I do the things I do. Do I get paid for it? What is the incentive behind it? She doesn't seem to understand that as a Christian I do these things in my church and my community to serve… for free!'
Recently, Jonathan Aitken described the church's response during the Grenfell Tower disaster, as the 'fourth emergency service,' who spontaneously provided both pastoral and practical services to their local community when they needed it. There, amongst the broken, amidst the pain and suffering, is Christ, who said, 'If anyone wants to serve me, he must follow me, and where I am, my servant will be too…'

And these very real examples of Christian living reminded me of a remarkable article by a Nigerian nun and Professor of New Testament called the 'Global Jesus.' Sister Teresa Okure warns us against the 'globalisation of Jesus', turning him into yet another commodity, and instead challenges us to see how Jesus Christ should help us to evaluate globalisation. She sees globalisation, the spreading world wide of what is, by origin, local and particular, as rooted in the quest for profit, power and leisure, as lacking a human face, especially among the poor and marginalised peoples and nations. Jesus's identity is as one who gives his life so that others may live and in this way the global Jesus parts company with secular ideologies of globalisation. 'As one who gives his life so that others may live.' This is the meaning of Jesus, for where he is doing this, there His disciples will be also.

I'd like to end with a story told by Rowan Williams during his enthronement sermon as Archbishop of Canterbury. He recalled how some years earlier he had visited an Orthodox monastery and was taken to see one of the smaller and older chapels. He said, "It was a place intensely full of the memory and reality of prayer. The monk showing me around pulled the curtain from in front of the sanctuary, and inside was a plain altar and one simple picture of Jesus, darkened and rather undistinguished. But for some reason at that moment it was as if the veil of the temple was torn in two: I saw as I had never seen the simple fact of Jesus at the heart of all our words and worship, behind the curtain of our anxieties and our theories, our struggles and our suspicion. Simply there; nothing anyone can do about it, there he is as he has promised to be till the world's end. Nothing of value happens in the Church that does not start from seeing him simply there in our midst, suffering and transforming our human disaster."

Why should we be interested in Jesus? The story of 'St Peter in chains' tells us again of God's 'amazing love' revealed in Him and how it can set all His people free.
And can it be that I should boast
an interest in my Saviour's blood.
Amazing love, how can it be
That thou my God should die for me.
My chains fell off, my heart was free,
I rose, went forth, and followed thee.
Prayers
We come with self inflicted pains
Of broken trust and chosen wrong,
Half free, half bound by inner chains,
By social forces swept along,
By powers and systems close confined,
Yet seeking hope for human kind.
Lord God, in Christ You set us free
Your life to live, Your joy to share.
Give us Your Spirit's liberty
To turn from guilt and dull despair
And offer all that faith can do,
While love is making all things new.
Amen