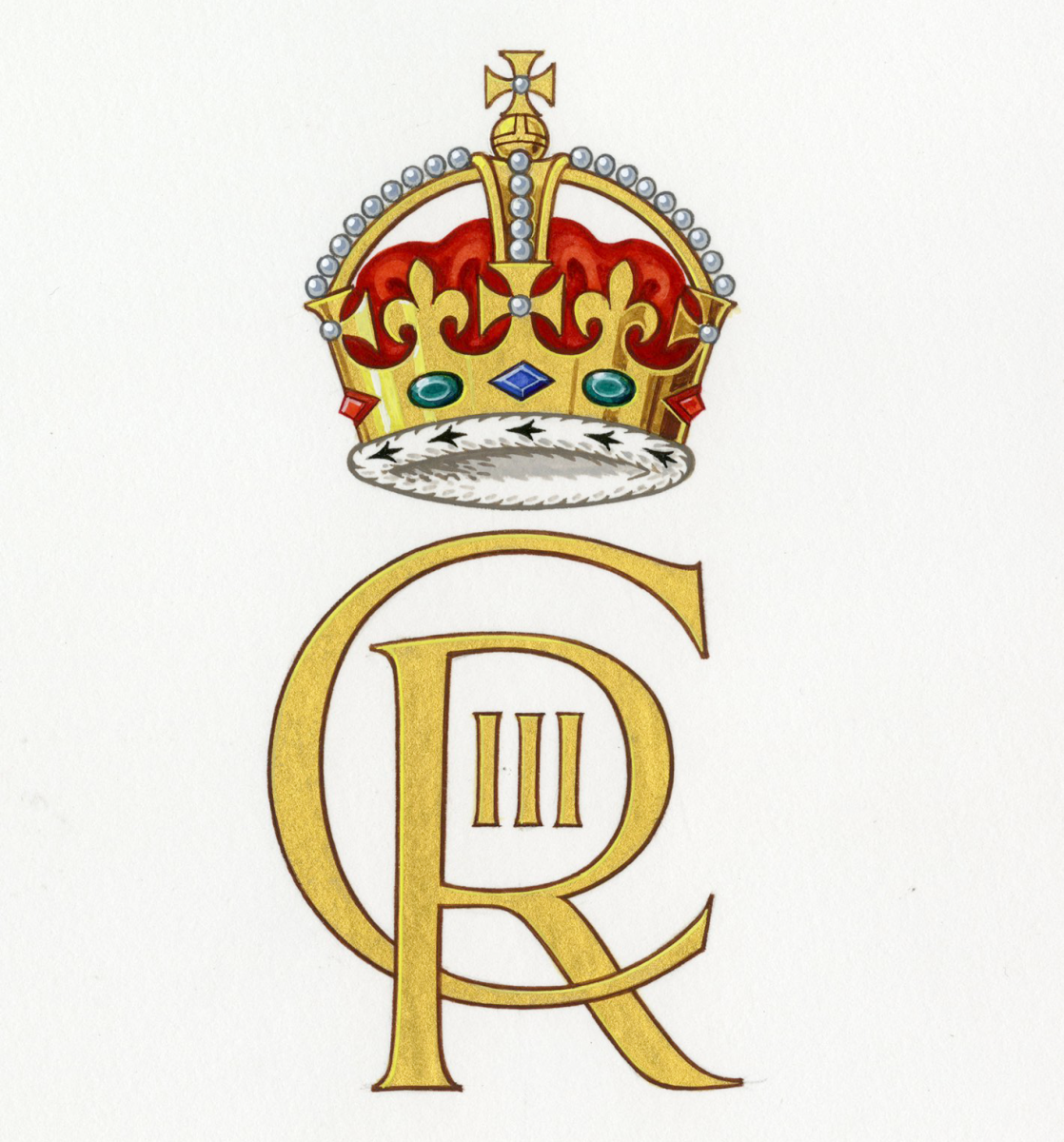 Chaplain: The Reverend Canon Roger Hall MBE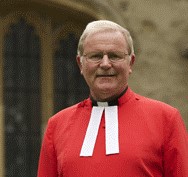 After growing up in Shropshire, the Reverend Canon Roger Hall attended school in Liverpool, after which he took up training for the Priesthood in Lincoln. Having spent his curacy back in Shropshire, Canon Hall joined the British Army as a chaplain in 1987. For the first twelve years of his army career, Canon Hall spent most of the time as an operational chaplain, serving in places such as Northern Ireland, Bosnia, Kosovo and East Timor.
For two years, Canon Hall was chaplain to the Household Division and the Guards Chapel, which he describes as both 'an interesting and demanding time'. After this posting, he returned to Germany as Senior Chaplain before being appointed Assistant Chaplain General, which led to four years in Edinburgh.

In 2007, having resigned his Commission, Canon Hall became a chaplain to the Queen and Chaplain to HM Tower of London. As well as his role at HM Tower of London, he is also Chaplain to Bacon's College (a city Academy), five livery companies and the East India Club. Canon Hall is also a Trustee of Chapter 1 - a housing trust based in the City of London.
Married to Barbara with three grown up children and four granddaughters, Canon Hall supports Liverpool Football Club, skis and loves good food, wine, books and music. Travelling and interesting conversation also come high on his list of priorities.

Assistant Priest: The Reverend Cortland Fransella

The Reverend Cortland Fransella grew up in Croydon before going up to Cambridge University to read Modern and Mediaeval Languages, after which he served in HM Diplomatic service for 40 years. In 1998, towards the end of his diplomatic career, he was ordained, spending the next 14 years in parish ministry in North London before moving to the Tower in 2012.

Since 1998 he has also acquired an MA in Philosophy and Religion from the University of London and a BSc and MSc in Psychology from the Open University.

He and his wife Laura live in North London and spend a lot of time going to the theatre and to classical concerts. Their family live nearby and they enjoy looking after their two grandsons. They also both volunteer for an educational charity called IntoUniversity which aims to level the playing field for children from disadvantaged backgrounds who aspire to go to university or into other further education. Both he and Laura, who used to work for the Open University, are passionate advocates of life-long learning.
Master of Music: Colm Carey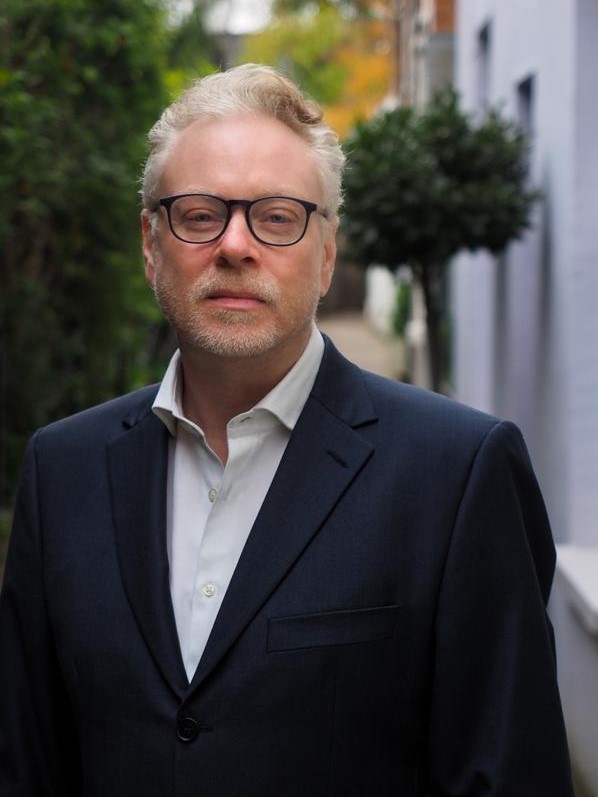 Colm Carey is one of a handful of distinctive concert organists who have set out to promote the instrument in a fresh way, widening its appeal through imaginative programming and stimulating outreach work. That he has emerged as a respected and acclaimed performer is testimony to his dedicated mission not only to champion the instrument's remarkable breadth of repertoire but also to devise projects involving exciting performing and recording collaborations with other musicians.
Born in Dublin, Colm studied at the Royal Academy of Music in London and the Conservatoire de Musique de Genève. Winning top performing awards with distinction at both institutions, his numerous appearances, both live and recorded, in the UK and Ireland formed strong foundations for his subsequent solo performances in Europe, Australia, Canada and the USA.
As a recording artist, Colm has produced a number of solo and chamber CDs, and he was the featured organist on Paul McCartney's classical album, Ecce Cor Meum, which premièred at the Albert Hall in London (available on DVD) and the Carnegie Hall in New York. His interpretation of Bach's The Art of Fugue has been admired for its originality and scholarship.
Since 2003 Colm has been Belfast City Organist. As well as giving recitals on the Mulholland Grand Organ in the Ulster Hall, he has performed many concerti – including Poulenc, Parker, Handel, Haydn, Rheinberger, Jongen, Leighton and Guilmant - with the Ulster Orchestra. In 2005 he presented four programmes on the history of the organ for BBC radio. Under his stewardship the Ulster Hall runs an outreach programme to introduce the organ to new audiences and through further collaboration the international PIPEWORKS Festival held the final of its competition in the Ulster Hall in June 2014.
In addition to his role as Belfast City Organist and his freelance work, Colm is Master of Music of the Chapels Royal, HM Tower of London. Under his direction the choir provides music for the weekly services in the Chapels as well as for special events – including the recent visit of the Queen – in the two historic Chapels Royal. He has toured with the choir to South Africa, Italy and Ireland, and as well as releasing a CD of music inspired by the Psalms of David the choir has broadcast on several occasions, most notably to the all the countries in the Commonwealth on Christmas Day 2011.
You can follow Colm Carey on Twitter here: @ColmCareyMusic .
Assistant Master of Music: Christian Wilson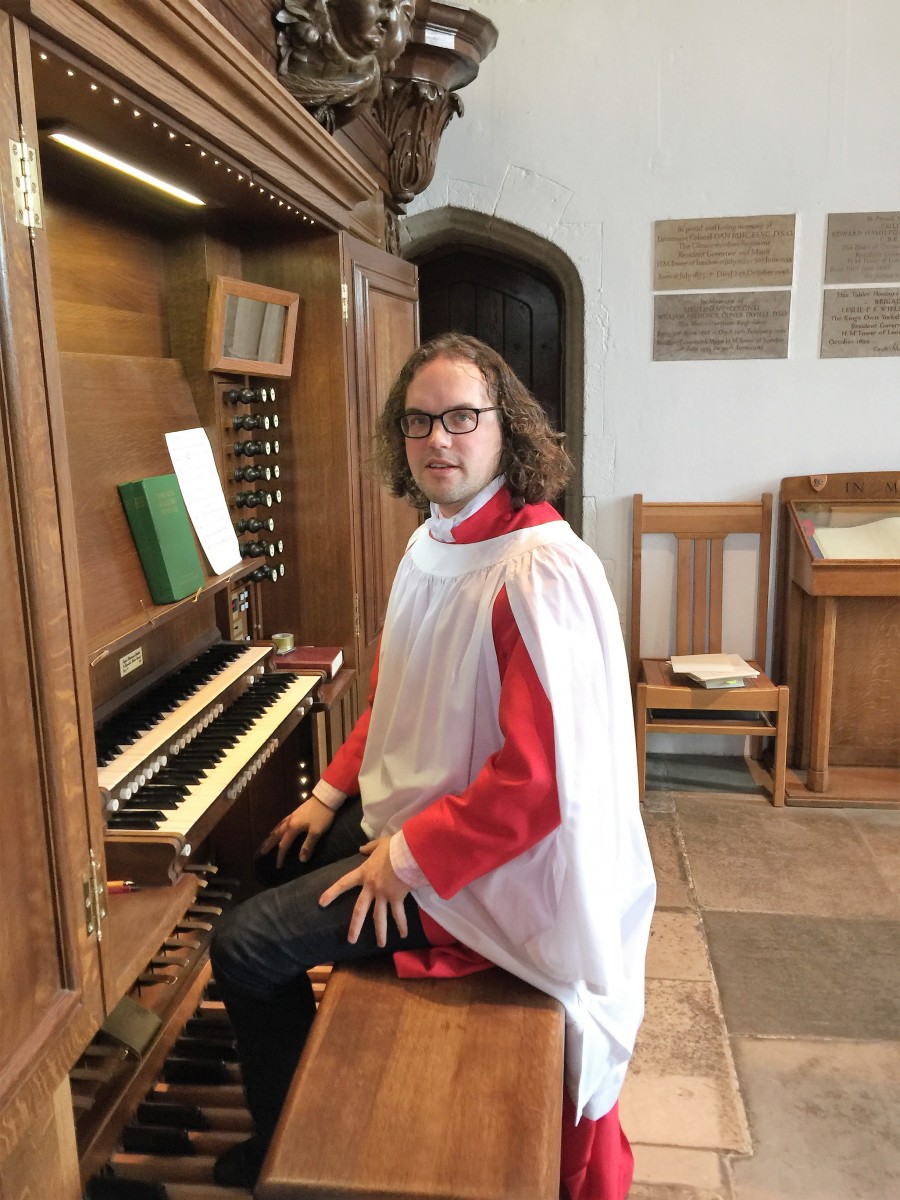 Christian Wilson's virtuoso performances mark him as one of the most unusual and exciting organists of his generation. He has performed as a soloist throughout Europe, the USA and Australia and appears regularly on BBC radio and other European stations.
Recent and future engagements include the Presteigne Festival, Spitalfields Festival, Tarasp Castle Switzerland, Ulster Hall, Caird Hall, Königsberg Cathedral, Oxford May Music Festival, Westminster Cathedral, tours to Norway, South Africa and the USA, performances and a recording of his own transcriptions of Shostakovich, and recordings of works by Duruflé, Hans Gàl, Oskar Lindberg and Olivier Messiaen.
Christian's musical career began at Westminster Abbey, where he was head chorister. He spent a year as Sub-Organist at Perth Cathedral (Western Australia) before taking up the Organ Scholarship at Christ Church, Oxford. Following undergraduate studies, he took a combined performance and research degree investigating the pre-Reformation English organ and winning various prizes.
In 2006 Christian was awarded the Nicholas Danby Scholarship and a Wingate Scholarship for study abroad and completed the two-year solo postgraduate course at the Hochschule für Musik in Stuttgart in 2008 where he studied with Jon Laukvik and Ludger Lohmann gaining the highest results.
Christian is Organist of the Chapels Royal, HM Tower of London. In 2012, he became the eighth person in the world to perform Francis Pott's epic Organ Symphony 'Christus' (widely considered the "Everest" of the organ repertory) with performances in Germany and the UK. His numerous and well-received transcriptions range from works by Mendelssohn to the 24 Preludes and Fugues by Shostakovich, and most recently a number of tangos by Piazzolla. Christian's performance interests include the harpsichord and piano, and he recently accompanied a well-received recording of English works for viola and piano with Sarah-Jane Bradley. You can read more on his website here.