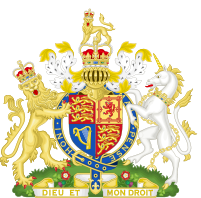 The Launch of the Chapel Music Friends
Wednesday 15 May 2019
On the evening of Wednesday 15 May 2019 the formal launch event of the Chapel Music Friends took place in the Chapel of St Peter ad Vincula. Guests were treated to a reception and a concert of varied choral music from the Chapel Choir, under the direction of the Master of Music Colm Carey and accompanied by the Assistant Master of Music and Organist Christian Wilson.
The Constable of the Tower of London, General Sir Nicholas Houghton GCB CBE DL, spoke of the integral connection between the excellence of the musical tradition in the Chapels Royal and the spiritual life of the whole Tower. He urged all who valued that tradition to support it by becoming Chapel Music Friends. His words were echoed by the distinguished actor David Suchet CBE who was working elsewhere but who had recorded a message of support, which you can see here.
For those who missed this splendid occasion, you can still become a Chapel Music Friend here. Your contribution to maintaining the musical life of the Chapels Royal at the Tower of London will be very much appreciated.