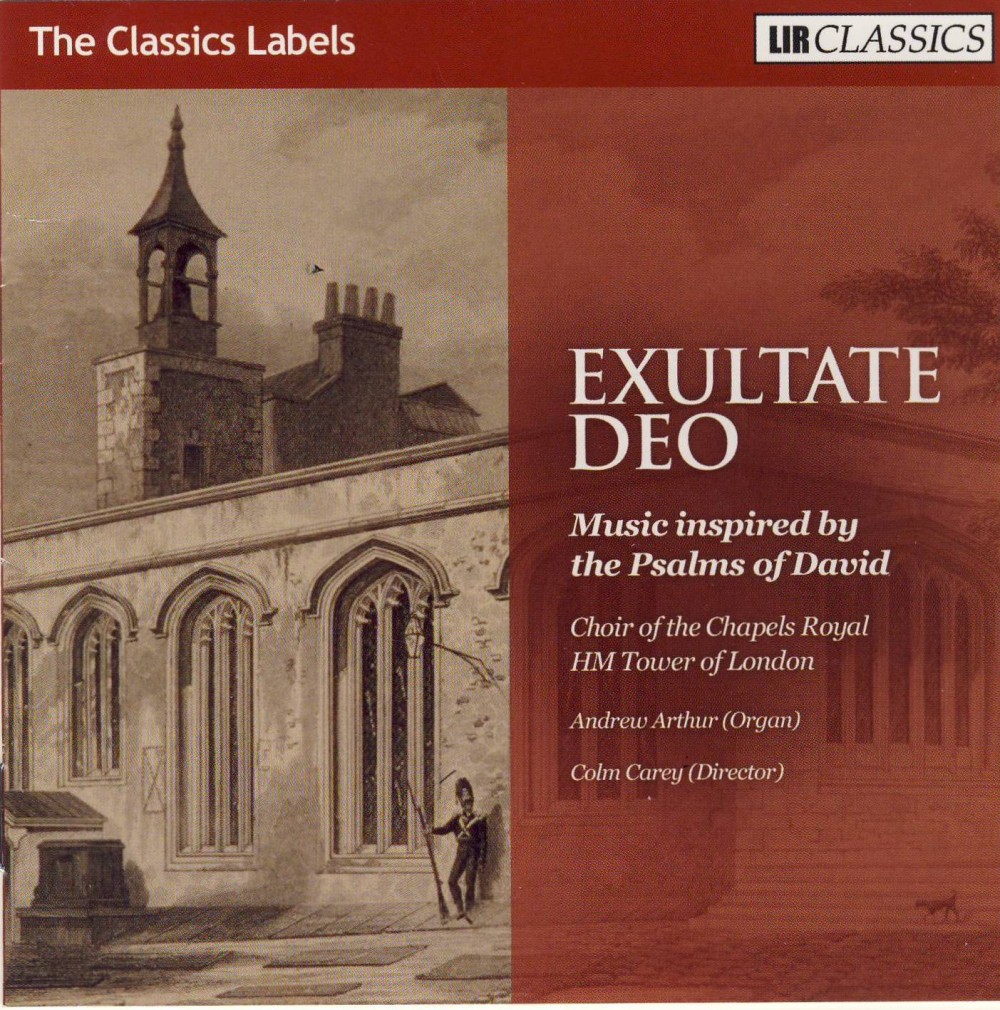 The Choir of The Chapels Royal, HM Tower of London, under the direction of the Master of Music Colm Carey, have recorded this fine CD of music inspired by the Psalms of David.
It can be purchased at a cost of £12.50 by sending an email to: Administrator@TheChapelsRoyalHMTowerofLondon.org.uk.
Once we have your address we can calculate the postage.
The items on the CD are as follows:
1. Exultate Deo (Poulenc)
2. Sicut Cervus (Palestrina) (To listen to this track, click here.)
3. Jubilate (Leighton)
4. I was glad (Parry)
5. Lord, let me know mine end (Parry)
6. Hear my prayer (Purcell)
7. Hear My prayer (Mendeslssohn) (Soprano soloists - Elizabeth Drury, Sophie Jones and Alison Hill)
8. My prayer (Chilcott)
9. Psalm 121 (Walford Davies)
(Soloists - Sophie Jones and Graham Neal)
10. Miserere mei (Byrd)
11. Laudate Dominum (Sweelinck)
12. Psalm 23 (Rutter) (Oboe - Rachel Harwood-White) (To listen to this track, click here.)
13. Jubilate St Peter ad Vincula (Howells)